Painting harmonic mysteries on canvas...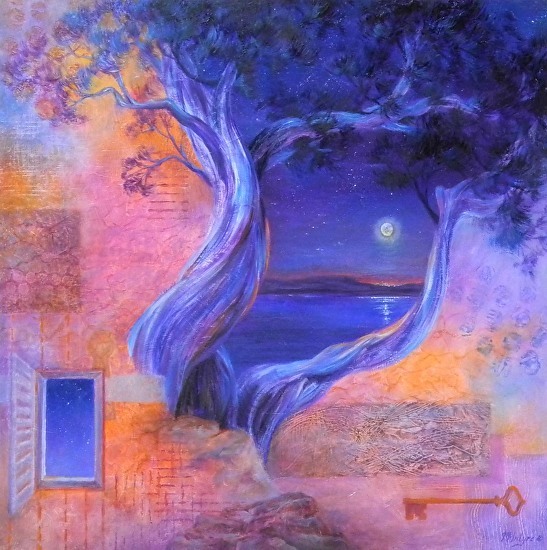 "The Blue Beyond, (painting above) evokes many emotions and thoughts while conveying a sense of calmness & peace. I love Carol's work because each painting speaks personally to the viewer. She is a master at her art. However, it is her use of color and the juxtaposition of her imagery that truly makes her paintings extraordinary and unparalleled." Jenny Mitchell, Owner of The Blue Beyond

Would you like your life to be infused with more beauty, color harmony and intrigue?
If so, my paintings can be viewed by clicking here! Enjoy finding an original piece that meets your artistic sensibilities and moves your spirit.

Artwork can be purchased directly from this web site or by contacting me at 719-510-0006 (Mountain Time).
It is a joy working with aesthetic oriented home/office owners who are ready to bring harmonious mystery into their living and work environments. They know that each painting will enrich their lives and at a price that feels just right.
~~~~

You are invited to visit my Colorado Studio in
Black Forest (22miles north of Colorado Springs).
You are welcome to call 719-510-0006 for an appointment or to commission a painting.